Zurück
Opening Press Conference at Book Fair
16.10.2019 - Notes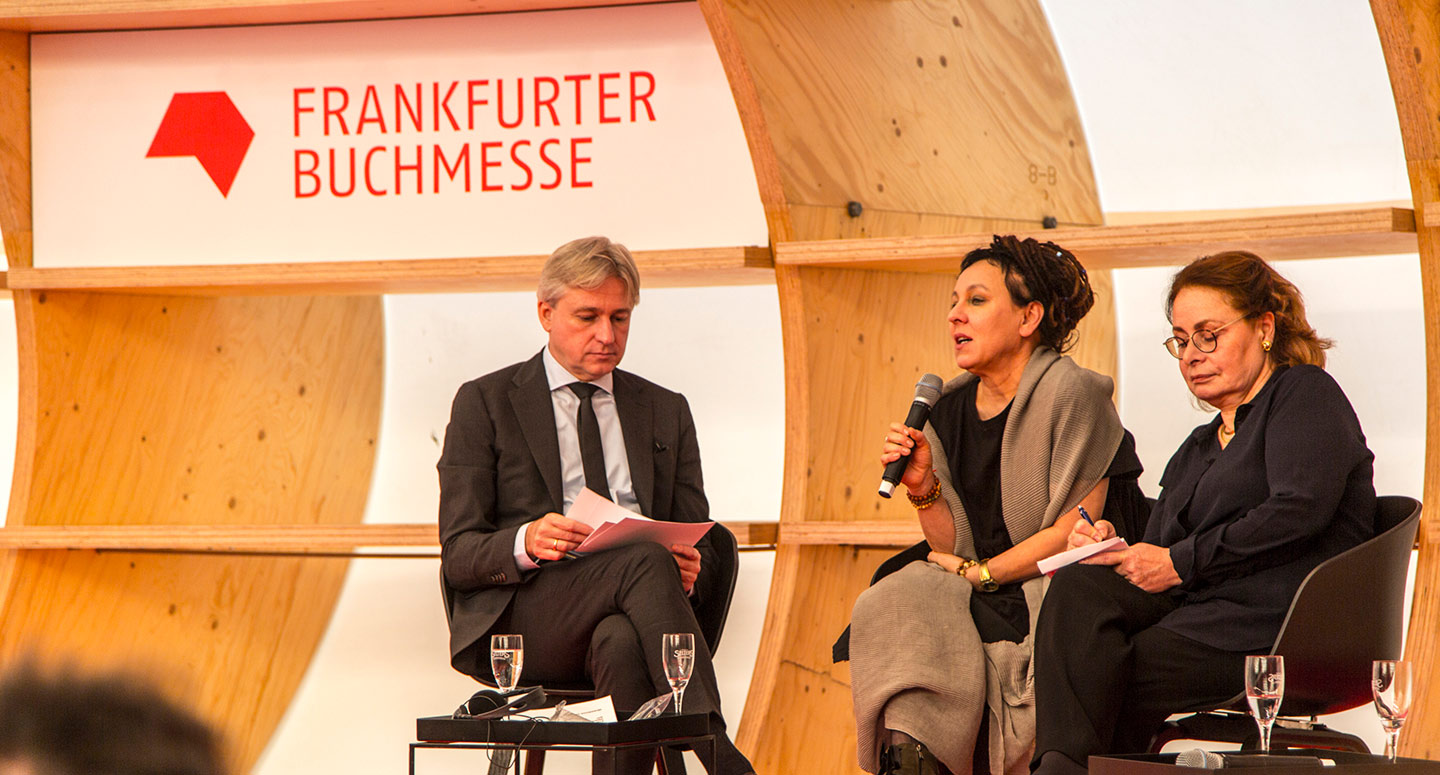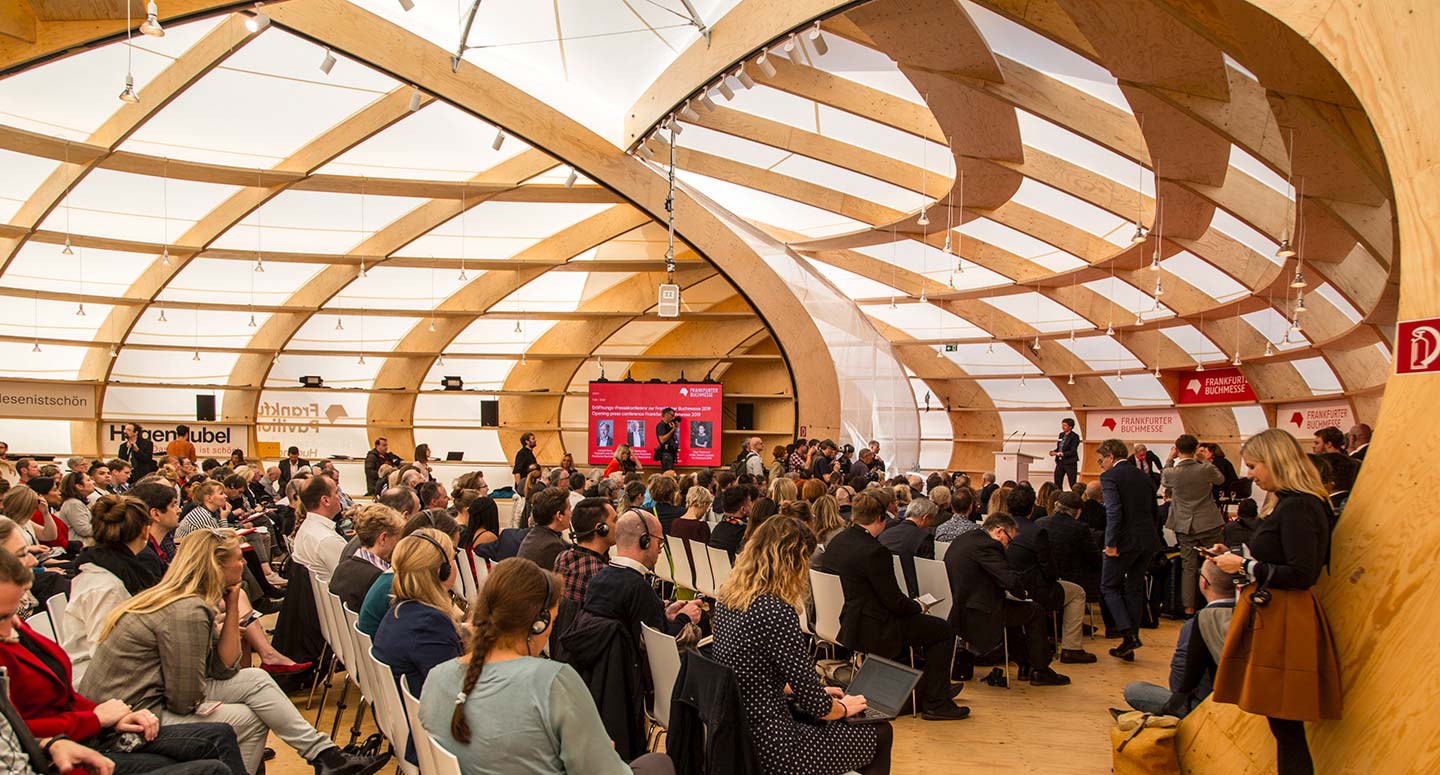 A press conference was held yesterday at the opening of the 71st Frankfurt Book Fair. The Frankfurt Pavilion provided the venue in which representatives of the Book Fair and the German Publishers & Booksellers Association spoke, as well as the Nobel Prize winner Olga Tokarczuk.
The talks focused on political accountability in the book industry. Against the background of global upheaval, authors, and publishers too, were called upon to assume political responsibility, to become engaged with this issue and to find appropriate means of expressing it.
The pavilion venue, designed by schneider+schumacher for the 2018 Book Fair, is located in the centre of the trade fair grounds and it offers space for communicating such issues. Numerous Book Fair events featuring authors will be held in the Frankfurt Pavilion over the coming days, including discussions and book presentations.